There are a lot of ways to celebrate Halloween, and Great Wolf Lodge Georgia combines many of those under one roof — with a chance at water park adventures to boot.
The resort, located in LaGrange, is hosting what it calls its Howl-O-Ween celebration this month which is "designed to get everyone into the Halloween spirit."
It starts with the creatively decorated Grand Lobby and includes staples of the Halloween season that have become tradition at Great Wolf Lodge, including:
• A Trick-Or-Treat Trail where youngsters can show off their costumes and score some candy treats.
• The Monster Bash Dance where the kids get to rock out to fun Halloween songs at their own dance party.
• A Halloween-themed Story Time: To help kids get into the Halloween spirit, they'll get to enjoy a not-so-frightening tale featuring the Great Wolf Lodge characters.
All of that is in addition to the resort's signature water park.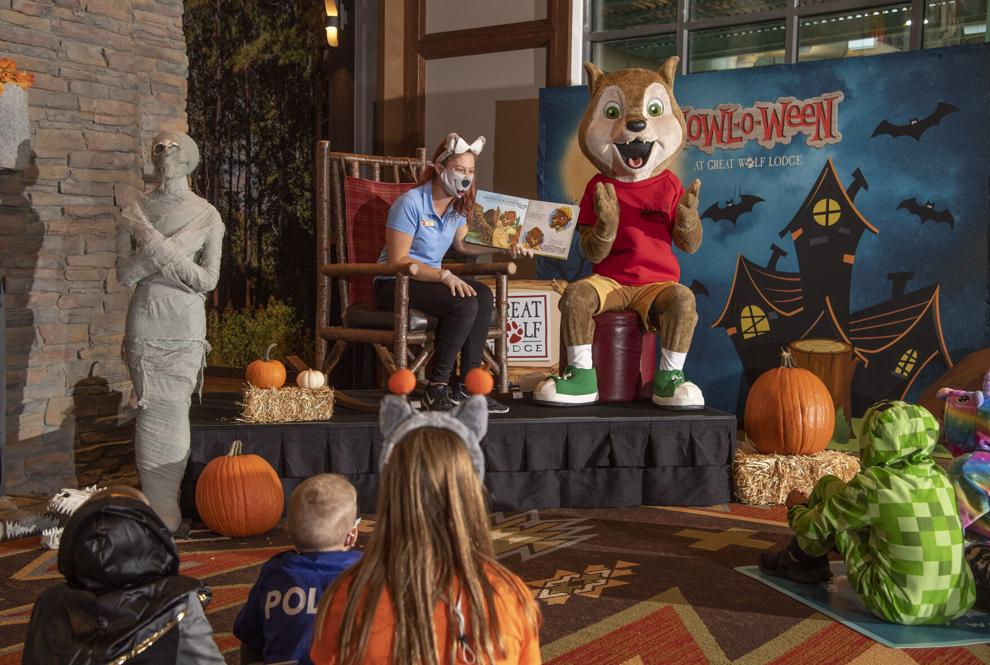 Families who have previously visited Great Wolf Lodge will recognize the spooky decorations in the Grand Lobby that ensure that everyone is in the proper Halloween mood.
The lobby is also where the Trick-Or-Treat Trail, one of the resort's signature Halloween events, begins. Kids can go from station to station winding through the resort where they can collect candy from Great Wolf Lodge associates dressed in their Halloween best.
There is also a Teal Pumpkin trick-or-treat stop that features non-food treats for those with allergies. To allow for physical distancing, guests will be required to sign up for the trail and be given an allotted time to explore, resort officials said.
Other holiday-themed events include The Thrill of Howl-O-Ween Yoga Tails and Party and Critter Cartoons art classes along with:
• Grab 'N Go Howl-O-Ween Arts & Crafts: Great Wolf Lodge is offering a collection of pre-packaged arts and crafts projects that families can complete on their own either in the comfort of their room or at one of the physically distanced tables in the lodge.
Fun projects include a bat hat, spider headband, ghoulish bracelets and key chains, Halloween coloring sheets, buttons, and Halloween masks.
• Howl-O-Ween Mini-Events: Boo Bingo where five in a row is a bingo and yelling "boo" is the winning lingo. Take a Wiley Guess will challenge families on their knowledge of Halloween myths, legends, lore, and traditions and "Wiley Says" — like "Simon Says" but with some hauntingly delightful moves.
"At Great Wolf Lodge, safety is top priority. Each location will adhere to the company-wide Paw Pledge program to keep families healthy and safe while they play together at the indoor water park resort," Great Wolf Lodge officials said in a statement.
The Paw Pledge program focuses on personal protection, enhanced sanitization protocols and physical distancing.
For more information about Great Wolf Resorts, go to GreatWolf.com.