RIVERDALE — Clayton County Fire and Emergency Services christened its new public safety training building Thursday by setting a 1,000-degree fire inside the building's burn room.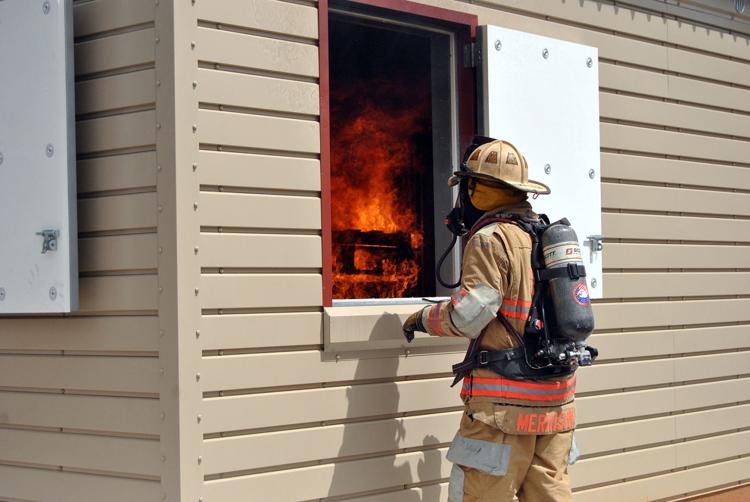 The fire was one of three demonstrations offered to attendees of the ribbon-cutting ceremony at the new facility. The Clayton County Police Department SWAT team showed off its abilities using flash bangs and rappelling inside the residential portion of the building. Firefighters lit a natural gas fire to illustrate how they work in unison to safely extinguish it.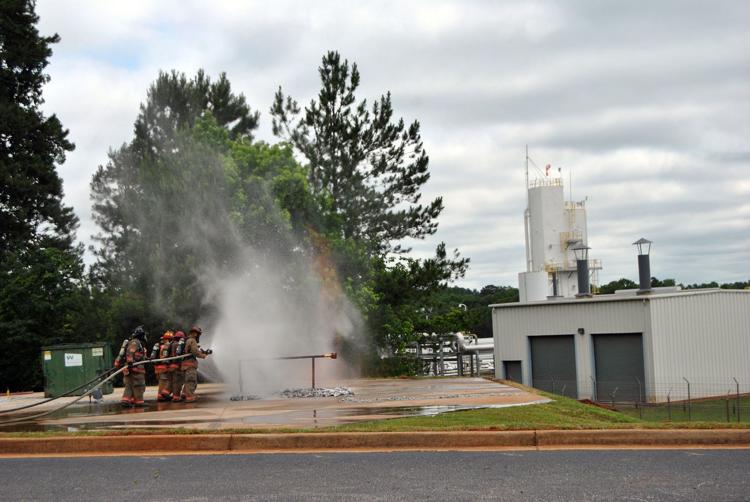 The new building is part of the CCFES Regional Training Academy. It's equipped with one-story burn room, two-story residential area and four-story fire training tower. At 8,000 square feet, it's one of only two in the state of that size.
Fire Chief Landry Merkison said the building has been years in the making and a dream come true for the departments.
"I'm proud to open this building to the men and women in public safety," he said.
Board of Commissioners Chairman Jeff Turner said the new facility is what Clayton citizens expect and deserve.
"We're setting the standard," he said, noting that if you want the best in personnel you have to provide the best in training.
CCPD Chief Kevin Roberts called it a "proud day for everyone."
The building will allow CCFES and CCPD to train together for scenarios such as tactical medics and active shooters.
The new facility cost $423,772 and was funded using the fire and police departments' capital outlay building and improvement accounts.